Novels
Monkey Love
Monkey Love chronicles the misadventures of Holly Heckerling, a single New Yorker whose already hectic life is complicated by the arrival of a mischievous monkey. The pint-sized primate makes a giant mess of things for Holly, who quickly learns that when it comes to dating, it's a jungle out there!
"Attitude and eccentric characters abound in this rollicking novel." —Publishers Weekly
"Monkey Love is heavy on slapstick comedy and mistaken identity, and continues it's breathless and very funny pace right to the happy ending." —Fiction Nation, XM Satellite Radio
"Delicious as a jelly doughnut! Juggling life, love, and loony relatives, Holly Heckerling is a lot like Stephanie Plum—only nobody's shooting at her. Holly's hilarious hijinks had me howling out loud." —Janet Evanovich
"A hilarious romp of a novel. If you've ever felt like a monkey in the middle, you'll love this book." —Sarah Mlynowski, bestselling author of Whatever After and Monkey Business
"This is the perfect book to read on an airplane, especially if you want to be one of those annoying passengers who snort and laugh out loud every few minutes, waking up the poor guy next to you (usually me) who just wants to go to sleep until we land." —Dan O'Shannon, writer/executive producer, Frasier and Modern Family
"Brenda Scott Royce has one of the funniest, freshest voices around. Monkey Love is charming in both its oddity and originality, with characters that jump off the page and wind their way into your heart. Royce's writing is read-out-loud-to-your-friends hilarious. I'm a fan!" —Lani Diane Rich, author of Maybe Baby and Time Off for Good Behavior
Monkey Star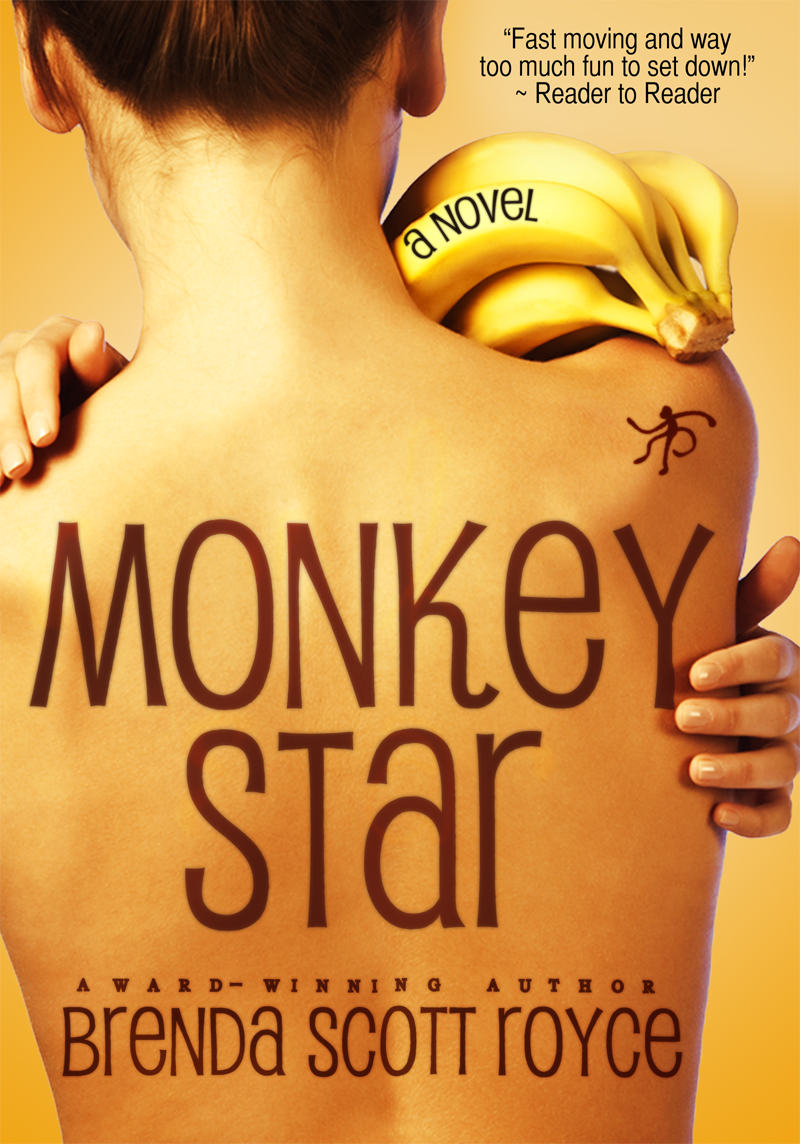 This sequel to Monkey Love finds Holly Heckerling in Hollywood, working as an animal trainer on a big budget film and fending off the advances of a devilishly flirtatious movie star. Her show biz adventures cause her to consider a permanent move, but can she really say good-bye to Tom, Tallulah, and her family? Soon she realizes that her real decision isn't where to live, but to whom she should give her heart.
Monkey Star is funny—really and truly funny—and it is also a novel in which everything and everyone rings true. —Laura Zigman, author of Animal Husbandry and Piece of Work
"Royce's zany sense of humor is intact, whether she's sticking her heroine in the most unflattering situations or crafting incredibly funny dialogue. Watch out for Tallulah the monkey and an uppity car navigation system named Nancy." —Romantic Times Book Reviews
"Fast moving and way too much fun to set down, readers won't be able to resist laughing at the wacky, but wholly believable world of Holly Heckerling."
— Reader to Reader
** Monkey Star won first place in the Book Buyers Best contest,
awarded by the Orange County chapter of Romance Writers of America. **
Something Like the Truth
(as yet unpublished)
At the age of four, Jake Gillis witnessed his mother's death. Her last words to him—"You scared me to death"—have haunted him ever since. Now a college dropout, Jake has nowhere to turn when his job as chauffeur for a superior court judge lands him under suspicion of dealing drugs.
Sari Gardner is a herpetology student working to prevent the extinction of frogs native to California's Sierra Madre mountains. Sari's single-minded focus on her studies is her way of coping with her own fractured family. Her parents' bitter custody battle culminated with accusations of child sexual abuse and medical neglect.
As Jake and Sari seek to unravel the secrets and lies that have shaped their lives, they discover that nothing is as important—or as fragile—as the truth.
"Alphabet Games," a short story excerpted from Something Like the Truth, was awarded Grand Prize in the 84th Annual Writer's Digest Annual Writing Competition. Click here to read the story.