Biography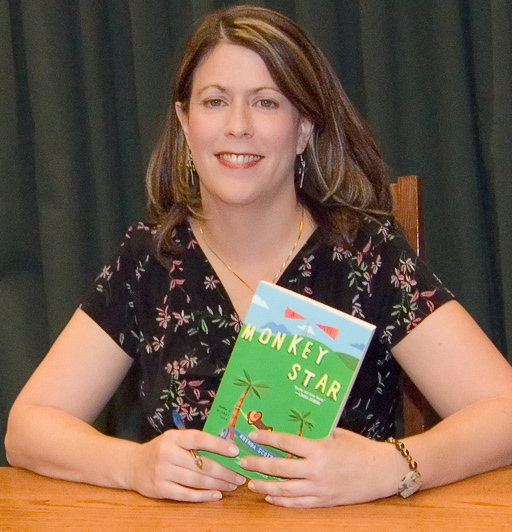 An award-winning author and former chimpanzee keeper, Brenda Scott Royce is happiest when her work indulges her love of both beasts and books. Her novels include MONKEY LOVE (Penguin/NAL), about a stand-up comedienne who becomes the temporary guardian of a pint-sized primate, and its sequel, MONKEY STAR, which follows heroine Holly Heckerling to Hollywood and an impromptu stint as an animal wrangler for a feature film. Her short story "Alphabet Games" won Grand Prize in the 84th Annual Writer's Digest Writing Competition.
Recent children's books include the ZOO CREW series for Jolly Fish Press, THE COOLEST STUFF ON EARTH (NatGeo Kids), DISCOVERY ROCKS & GEMS (Discovery), ONE WORDY BIRD, CHAMPION'S NEW SHOES, and BAILEY THE WONDER DOG (ASPCA), HORSES! (Animal Planet), DIG IT! DINOSAURS (cowritten with Corinna Bechko), AMAZING ANIMALS, PREDATORS, and SHARKS! (Smithsonian/Silver Dolphin Press). She also scripted several episodes of the Disney Junior animated series, CHUGGINGTON.
Brenda has edited Zoo View, the award-winning magazine of the Los Angeles Zoo, for more than a decade. She has abridged 100+ books for audio, including bestsellers by Al Gore, David Baldacci, Janet Evanovich, Sara Paretsky, Lisa Gardner, Lisa Jackson, Nicholas Sparks, Elizabeth Lowell, Jane Heller, Stephen J. Cannell, and Michael Crichton.
She is a founding member of Children's Media Association/L.A., member of the animation caucus of Writer's Guild of America/West, serves on the board of the L.A. chapter of the Society of Children's Book Writers & Illustrators (SCBWI), and is an animal rescue/transport volunteer with SoCal Parrot.
Brenda is represented by Charlotte Wenger of Prospect Agency.