Children's Books
Zoo Crew (4-book series) 



(Jolly Fish Press)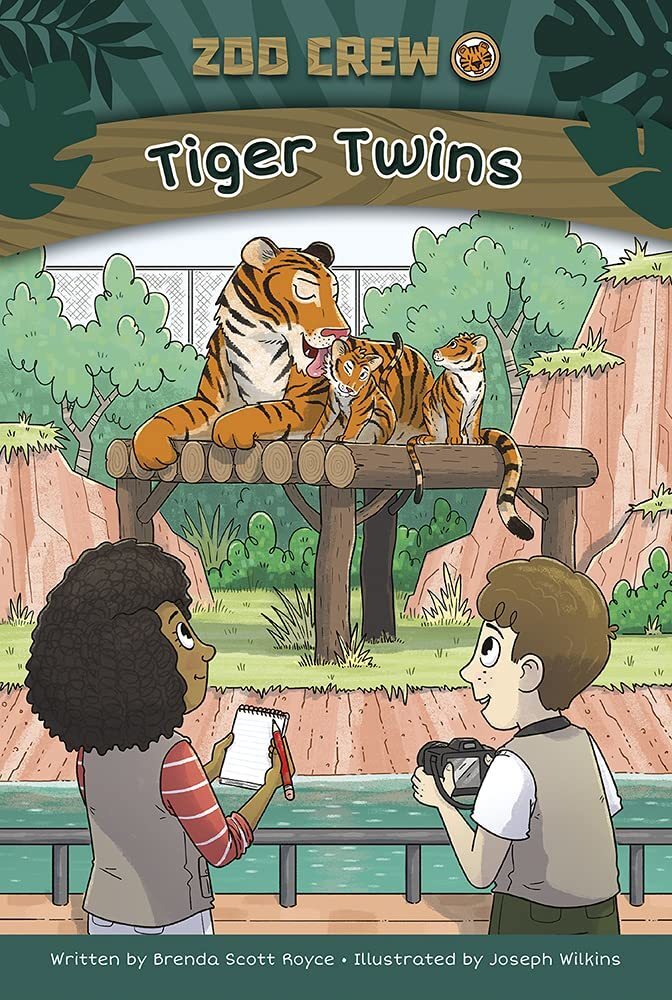 Katy Nichols and Micah Draper are Junior Volunteers at Mountain Bluff Zoo. In Monkey Mystery, the kids are Junior Researchers, tasked with observing the capuchin monkey group. Their quest to figure out a monkey's mysterious weight gain leads them to find a creative solution to the problem.
In Habitat Hints, Katy and Micah are helping to prepare a new exhibit. The keeper gives them a challenge: figure out what animal will live in the new habitat, based on its features. But they only get one guess!
In Antelope Hope, Katy and Micah assist the bongo keeper. The kids are smitten with the gentle, striped antelope but learn that the species is almost extinct in the wild. Can they find a way to raise awareness about this amazing animal?
In Tiger Twins, Katy and Micah help out at the zoo's nursery. They learn that one of the zoo's tigers is expected to give birth soon. They'll get to care for the babies only if the tiger mom cannot. Katy and Micah aren't sure what to wish for!
"Animal-loving readers will find this zoo mystery engaging, with its focus on simple STEM concepts and relatable characters." --School Library Journal review of Monkey Mystery
I Am Machli: Queen of the Tigers

(Animal Planet, All-Star Readers)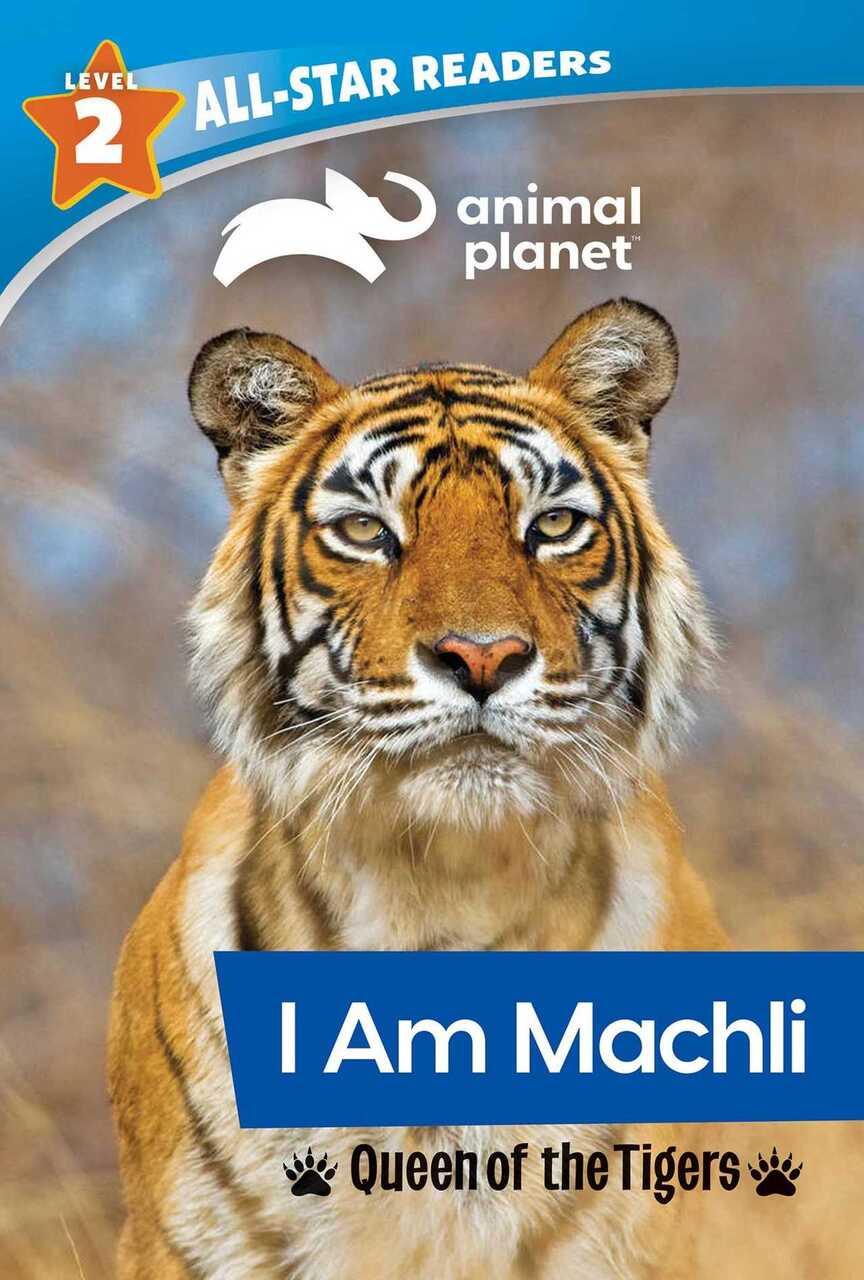 Animal Planet All-Star Readers: I Am Machli, Queen of the Tigers, Level 2, is the exciting true story of a female Bengal tiger who fought to keep control of her territory and to raise her cubs in safety.
Meet Machli! This regal Bengal tiger tells her own life story of ruling the largest tiger territory in Ranthambore National Park in India.
Full of stunning photos of Machli and packed with fascinating facts about tigers, I Am Machli, Queen of the Tigers will help develop children's reading skills and encourage their interest in the natural world. Includes a glossary.
"This level two beginner reader text is an excellent fit for newer readers with an interest in tigers and conservation... An enjoyable and eye-catching contribution to nonfiction library collections." —School Library Journal
I Am Major, First Dog

(Animal Planet All-Star Readers)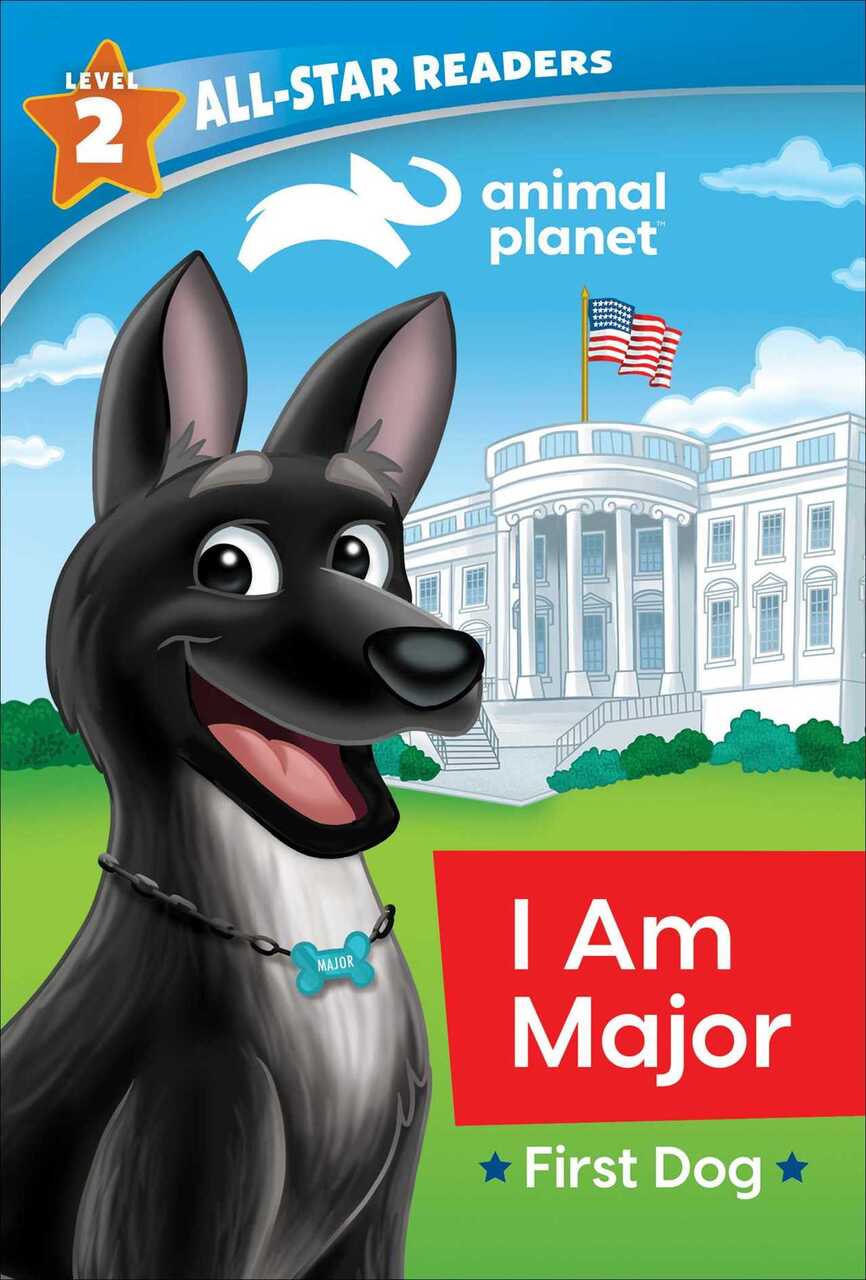 Animal Planet All-Star Readers: I Am Major, First Dog is the heartwarming true story of how one lucky German Shepherd puppy went from living in an animal shelter to living in the White House.
Meet Major! He's the very first dog whose "wags to riches" true story has him going from an animal shelter to living in the White House. Told from Major's perspective, Animal Planet All-Star Readers: I Am Major, First Dog, details how this young, energetic German Shepherd found his forever family, including older "brother" Champ—and tons of toys and treats. Children will discover what it's like to be an adopted dog, as well as a "first dog," and they'll learn about other presidential pets, too. Accompanied by sweet and humorous full-color illustrations, this Level 2 reader with a glossary will help children develop their literacy skills and encourage an interest in animals.
I Am Fungie the Dolphin



(Animal Planet All-Star Readers)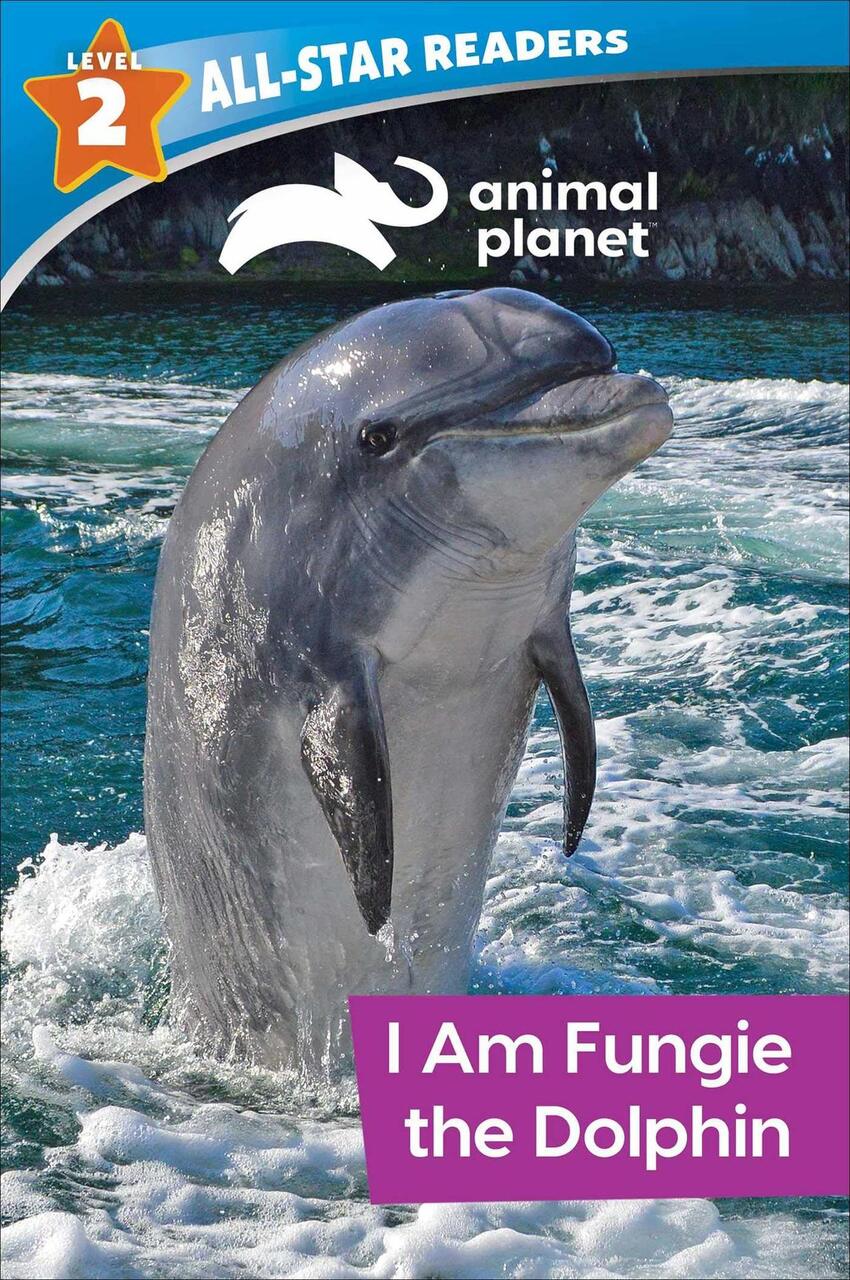 Animal Planet All-Star Readers: I Am Fungie the Dolphin Level 2 tells the remarkable true story of a beloved dolphin that lived in an Irish harbor for decades!
Dolphins usually live and interact with other dolphins, but one dolphin—affectionately named Fungie by locals—lived by himself in a harbor in the town of Dingle, Ireland, for more than thirty years. Fungie's life story is told from his point of view in I Am Fungie the Dolphin, a Level 2 reader full of photographs and including a glossary. Dolphin-loving kids will eagerly plunge into this unique story that will also help them build their literacy skills.
Reptiles



(Smithsonian Kids All-Star Readers)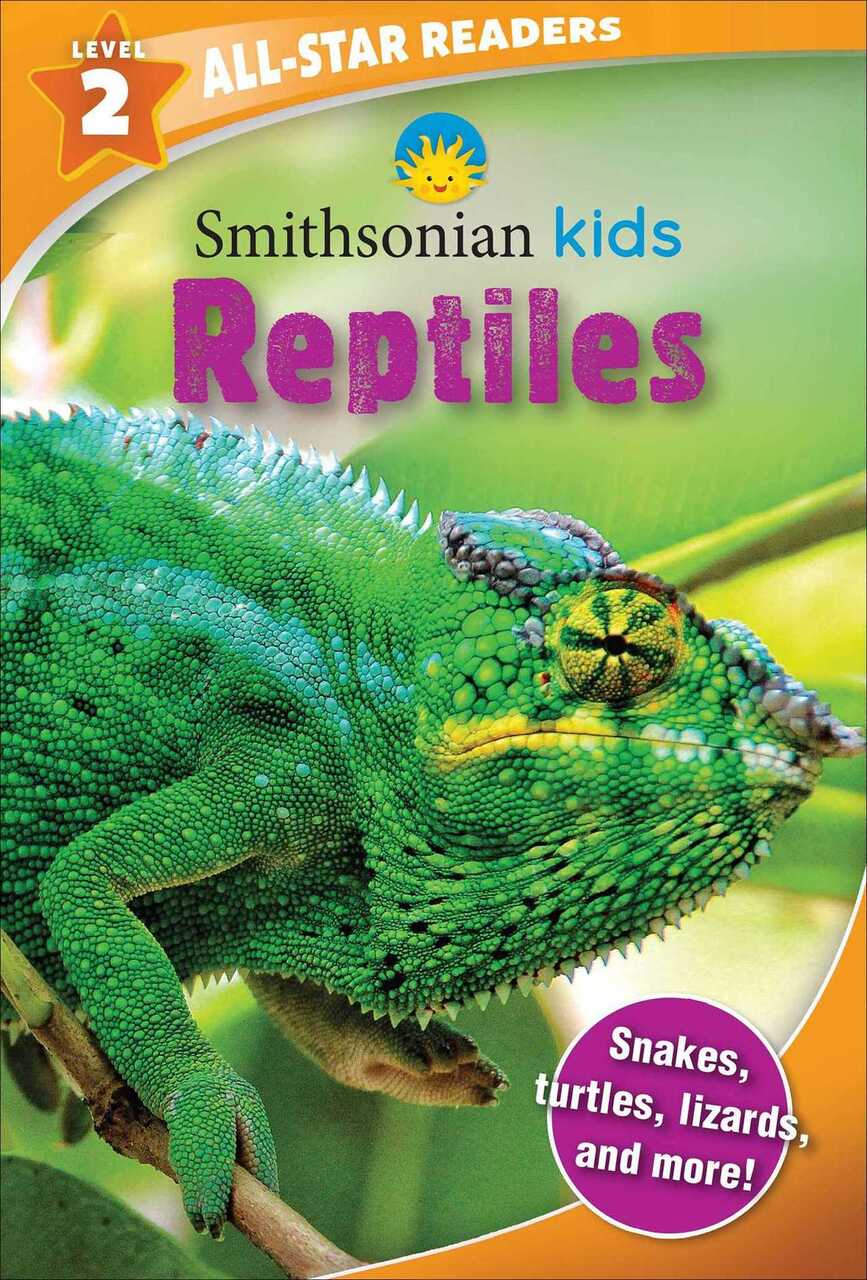 Did you know there are more than 8,000 types of reptiles in the world? Can you guess which one is the biggest? Find out the answers to these questions and more in this fact-filled paperback leveled reader that's all about reptiles!
Developed in collaboration with the Smithsonian and esteemed literary childhood expert Dr. Adria Klein, Smithsonian Kids All-Star Readers: Reptiles Level 2 is designed to encourage reading comprehension while introducing reptiles living around the world. Children will learn about many reptiles—everything from iguanas to tortoises—while building reading skills with the carefully designed leveling structure and glossary. After reading this introduction to nonfiction, children can use the included quiz to reinforce reading comprehension.
Discovery: Rocks and Gems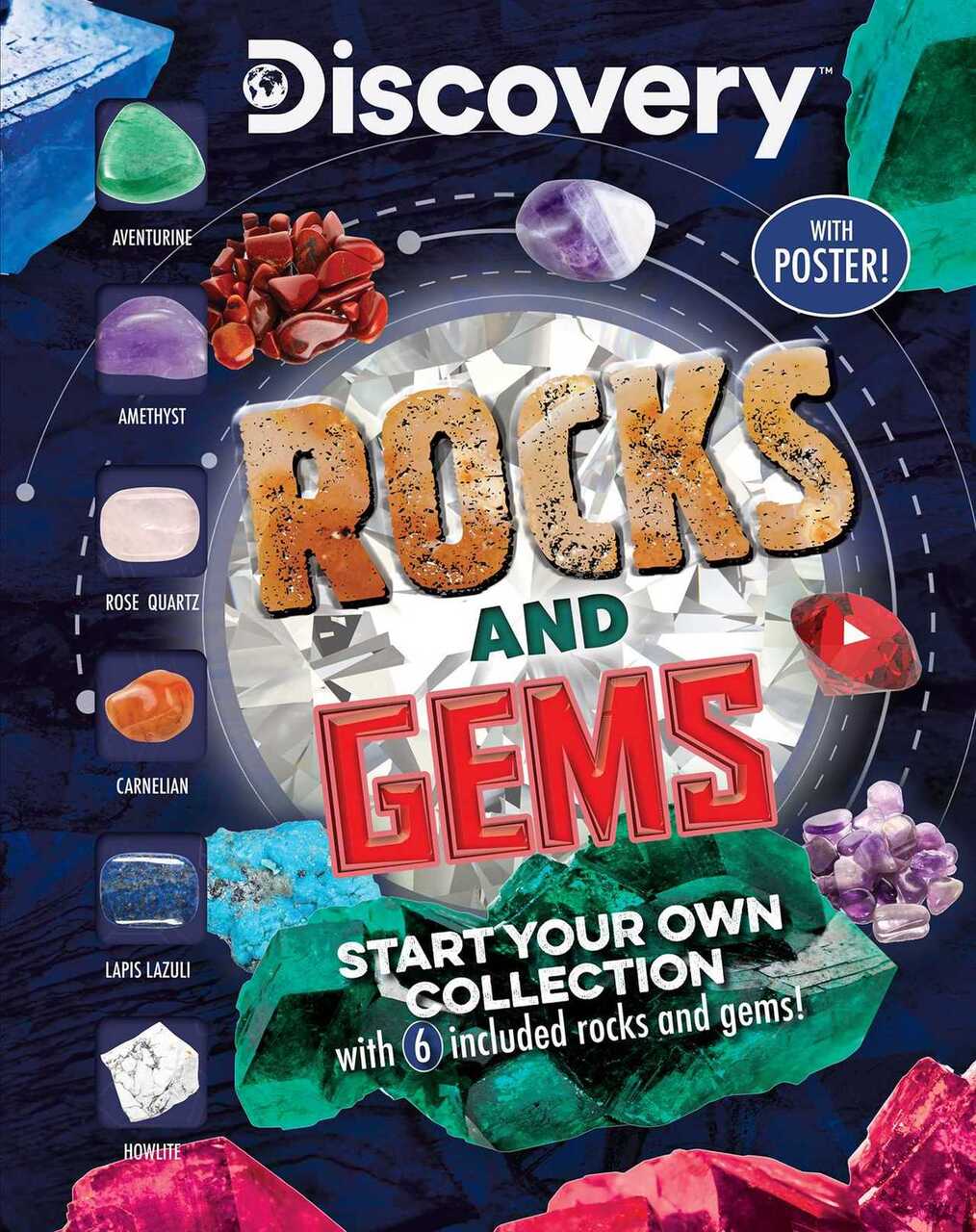 2021 NAPPA award winner!
With tons of photos and fun facts, this book is perfect for aspiring geologists. Learn all about rocks and gems, then use the six rock and gem samples to get your collection started!
Discover some of the world's most amazing rocks and gems in this detailed reference book with stunning photos, interesting facts, and more! Learn all about how various rocks and gems are formed and their uses, and then use the six rock and gem samples to get your collection started! Features a slide-out tray printed with rock names and a poster for young collectors to categorize their finds. From sparkling gemstones to molten lava, this introduction to the world of rocks and gems is a must-have for any future geologist.
The Coolest Stuff on Earth

(NatGeo Kids)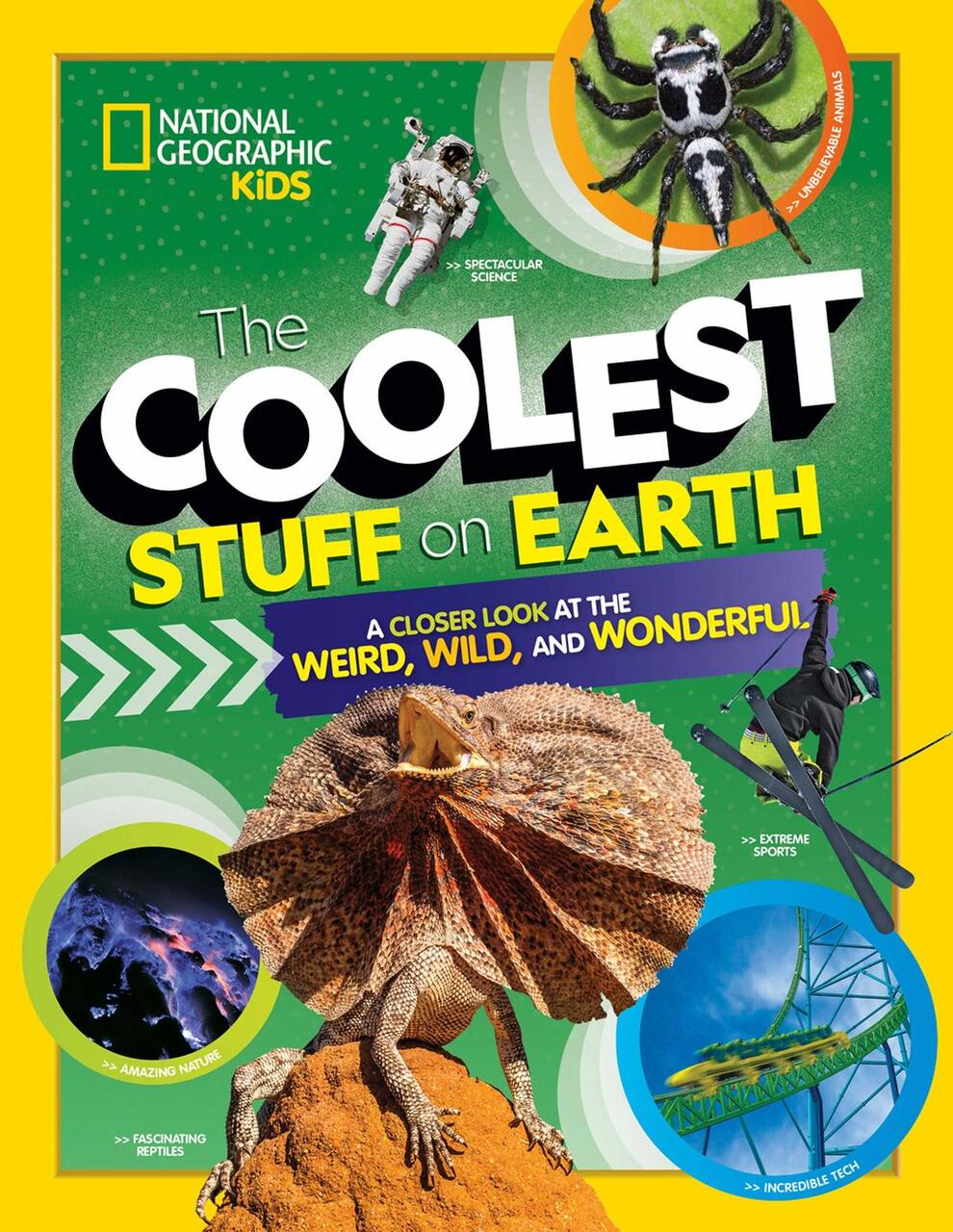 Did you know that dogs can shake off a pound of water in less than a second? That some sand dunes whistle and sing? Our world is filled with strange, bizarre, and weird happenings. But what do they mean? WHY are they important? And what secrets are behind them?
These secrets and MORE are revealed through cool stories, action-packed photos, fantastic infographics, and exciting Q&As with in-the-field experts. Discover the secrets of sharkskin, the mysteries behind incredible island animals, the power behind lightning, how a rare gemstone changes color, and more. Kids will be captivated by this fresh way of looking at our amazing planet.
"Especially and unreservedly recommended for family, elementary school, middle school, and community library collections, kids ages 8-12 will be captivated by this fresh way of looking at our amazing planet." --Midwest Book Review
Chance's Choice 
(ASPCA Paw Pals series)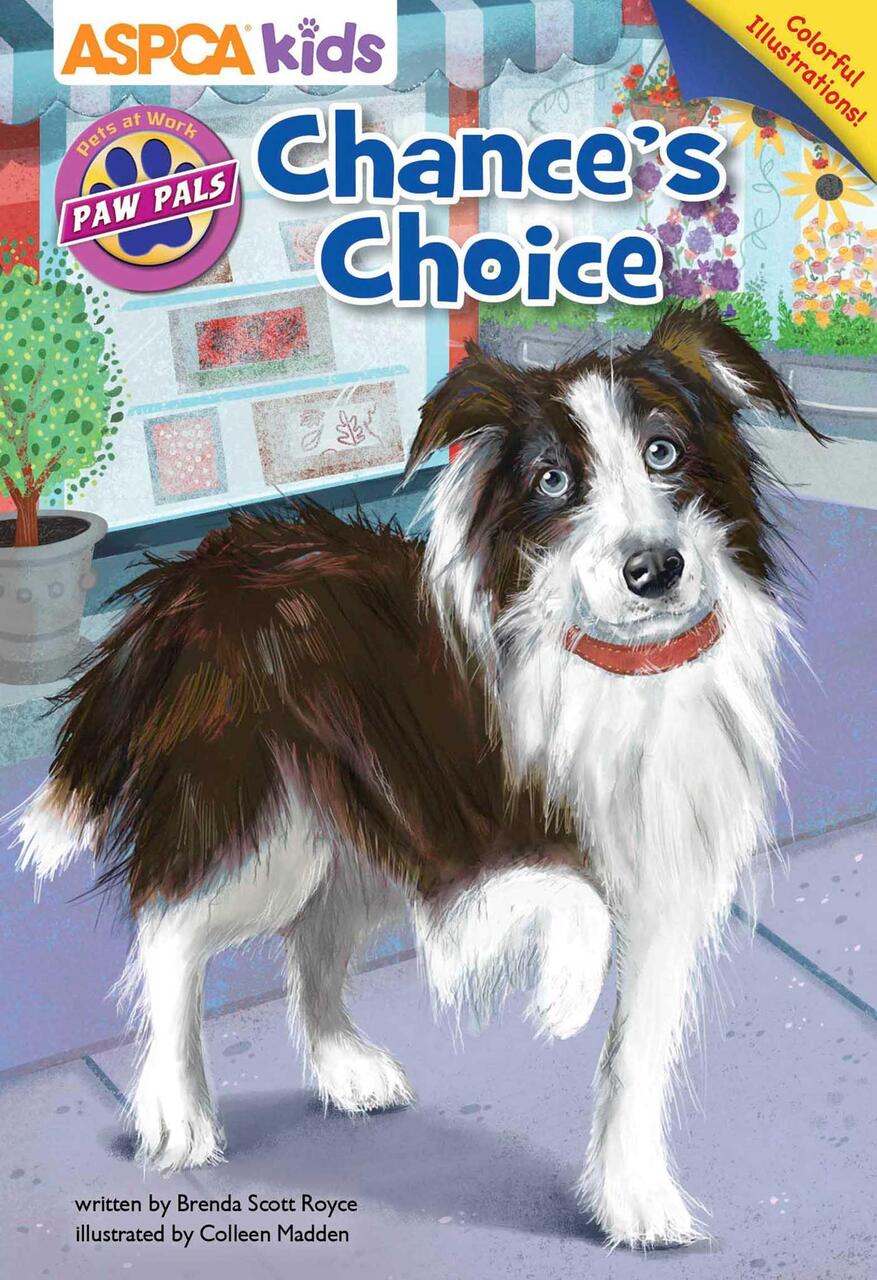 The first installment of the ASPCA Kids PAW Pals series!
Meg Harper has moved more times than she can count, and this year is no different. She's tired of being the new kid, and because of her epilepsy, she's tired of being the sick kid. When a scruffy dog is abandoned at her uncle's pet grooming salon, Meg and her cousin, Amanda, vow to work with their local shelter to find the collie a good home, giving him a second chance.
But when "Chance" comes to Meg's rescue when she experiences a seizure, Meg wonders if he could become an assistance dog—a Pet At Work—the question is...for whom? Find out who saves who in this illustrated chapter book about amazing animals!
A 2019 "Mom's Choice Award" gold medal winner.
One Wordy Bird


(ASPCA Paw Pals series)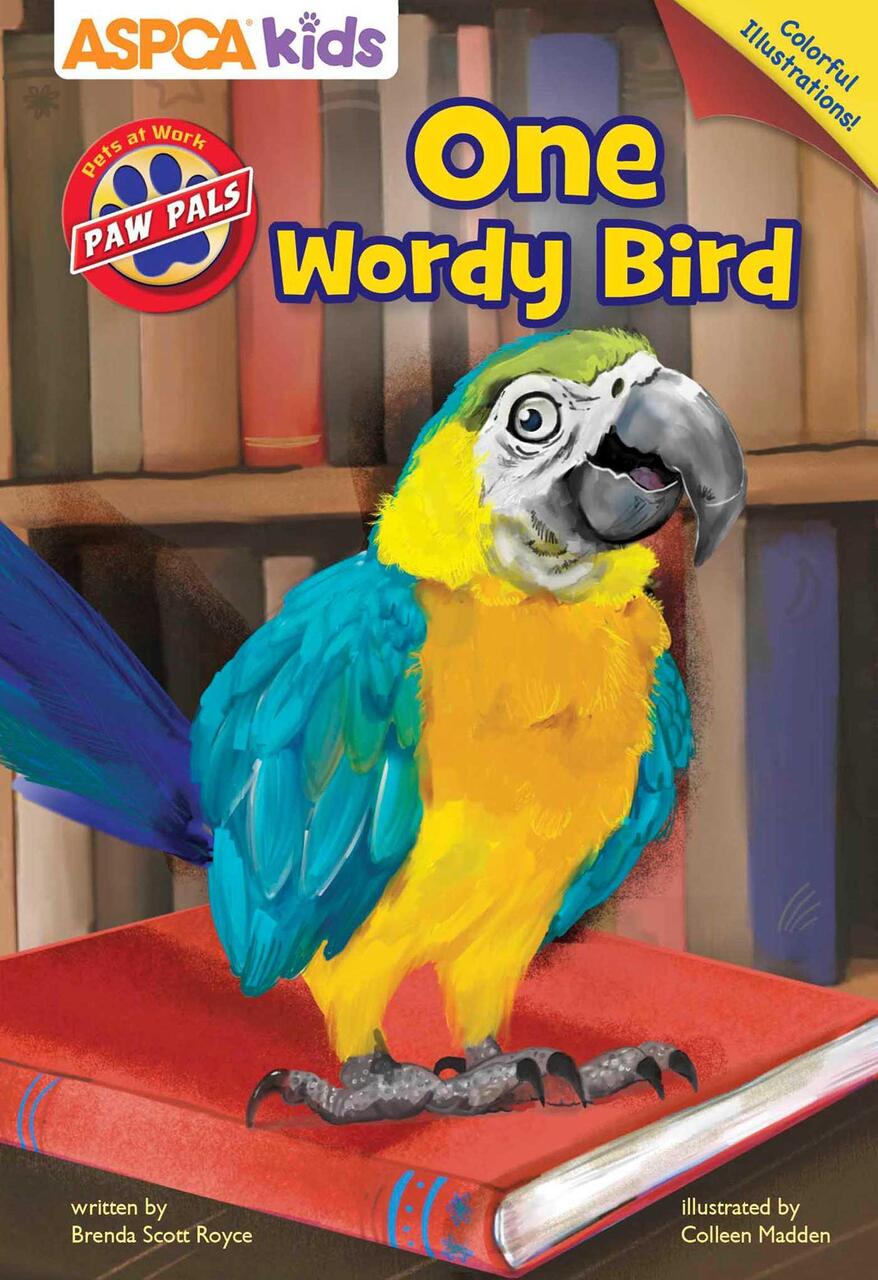 The members of Project PAW (Pets At Work) are busy spreading the word about the amazing abilities of assistance animals! After Meg and her seizure-response dog, Chance, deliver a presentation at the local library, the group learns that kids who have difficulty reading show more confidence when reading to a pet.
The kids are determined to find a shelter dog that could become a reading companion for the library, but what if their best pick for pet isn't the furry friend they imagined? Find out in this illustrated chapter book fit for pet lovers!
Dig It: Dinosaurs & Other Prehistoric Creatures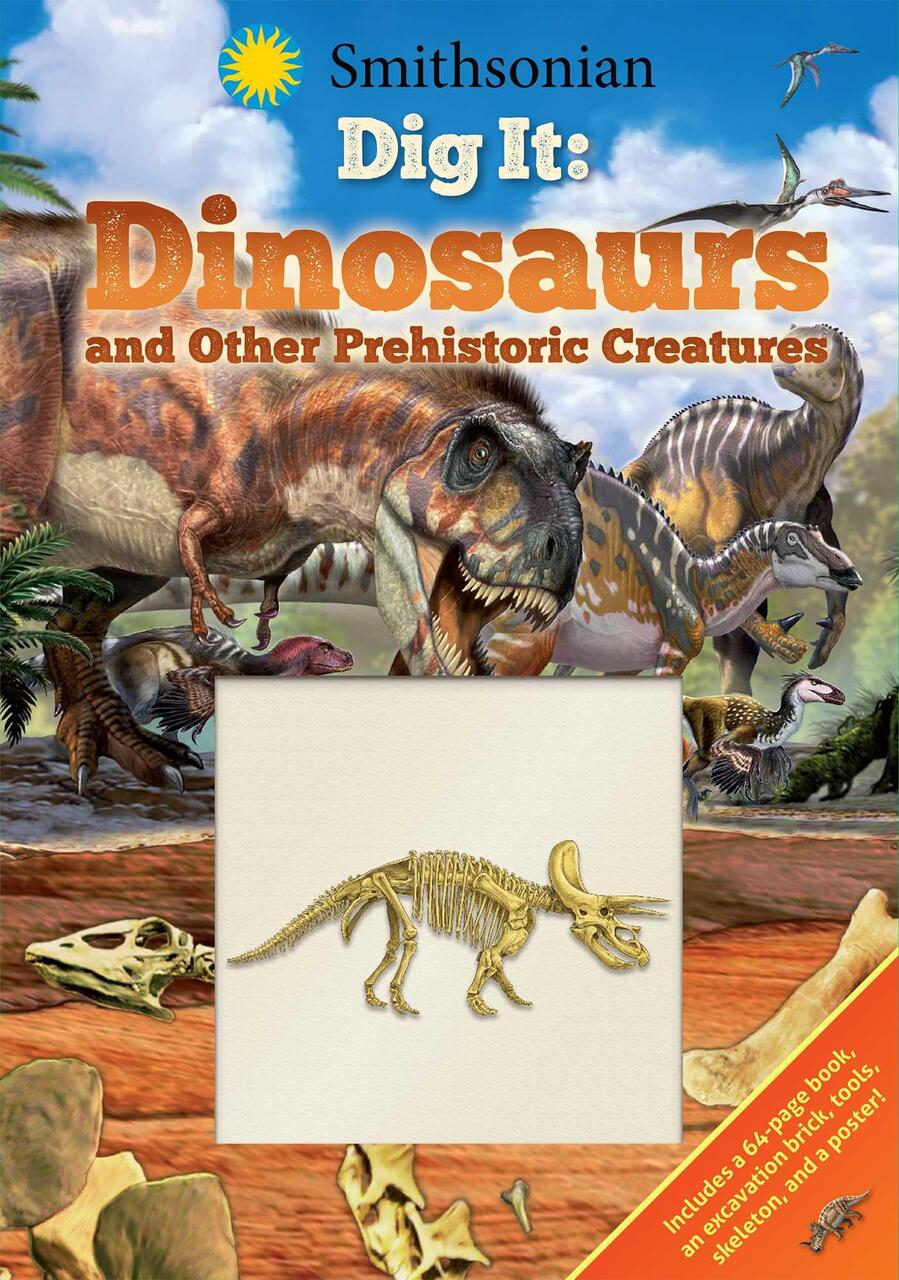 From the Triassic to the Cretaceous period, get ready to go on journey of excavation in Smithsonian Dig It: Dinosaurs & Other Prehistoric Creatures. With fascinating information about dinosaurs, fossil discoveries, and technology, dinosaur enthusiasts will learn about modern dinosaur discoveries and what may lie in the future of paleontology.
After reading the 64-page book, kids can become paleontologists in training by excavating the included sand brick in search of a Triceratops skeleton. After unearthing all of the bones, kids can assemble the pieces to construct their very own Triceratops model!
The Date (Do-Over Series)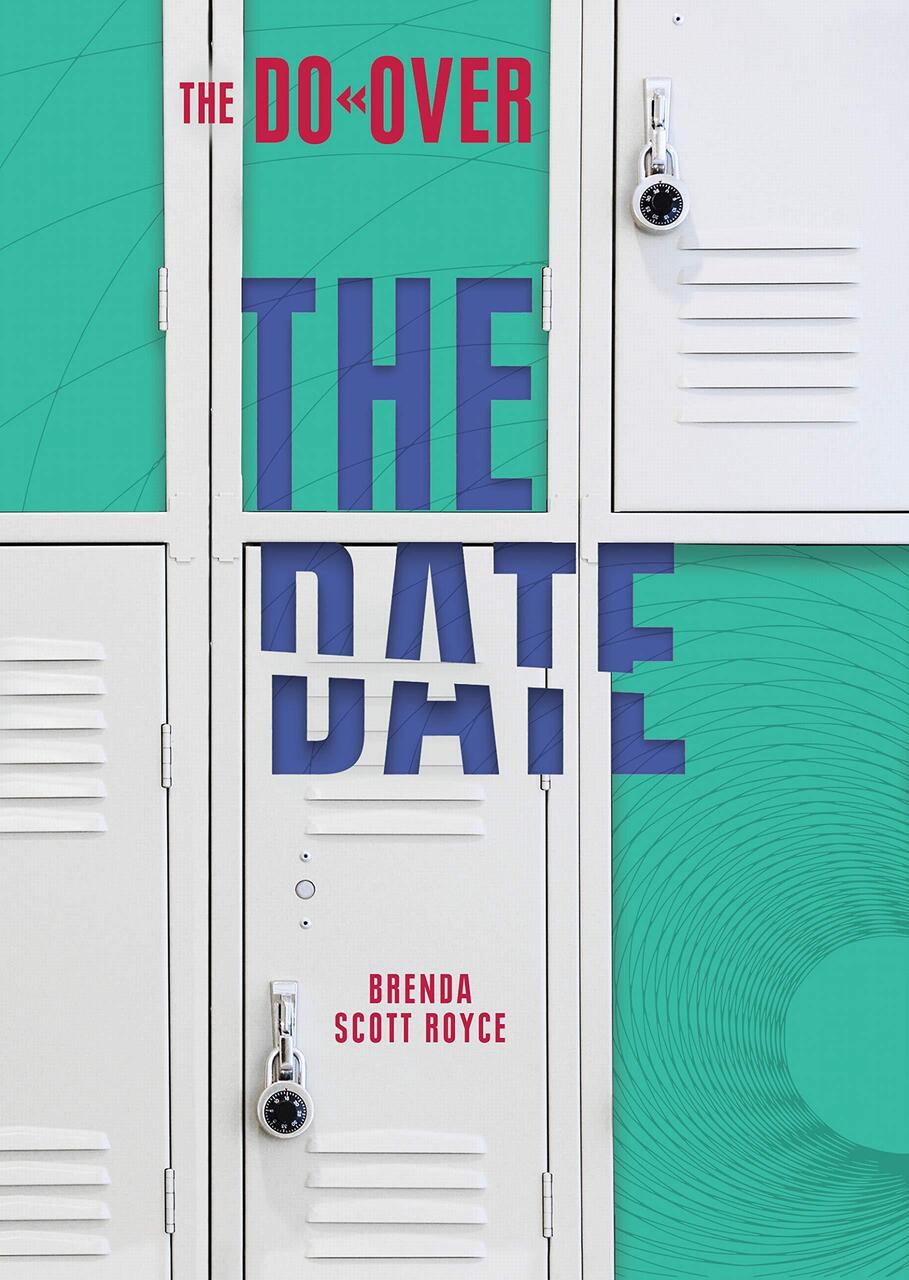 On the last day of school, Maribel attempts to ask her crush, Evan, out on a date to the bonfire party that night. After multiple failed attempts―including an embarrassing moment caused by a prank―Evan ends up with someone else at the bonfire. That night, Maribel gets a mysterious text from an unknown number offering her a do-over. She accepts and gets to relive the day, this time successfully asking Evan out. But will her date turn out the way she hopes?
Darby Creek publishes series fiction for emerging, striving, and reluctant readers ages 8 to 18 (grades 4–12). The Do-Over series follows six teens who mysteriously get a chance at a do-over after making decisions they regret. But will reliving the day and making different choices fix their problems?
Bailey the Wonder Dog (ASPCA Pet Rescue Club series)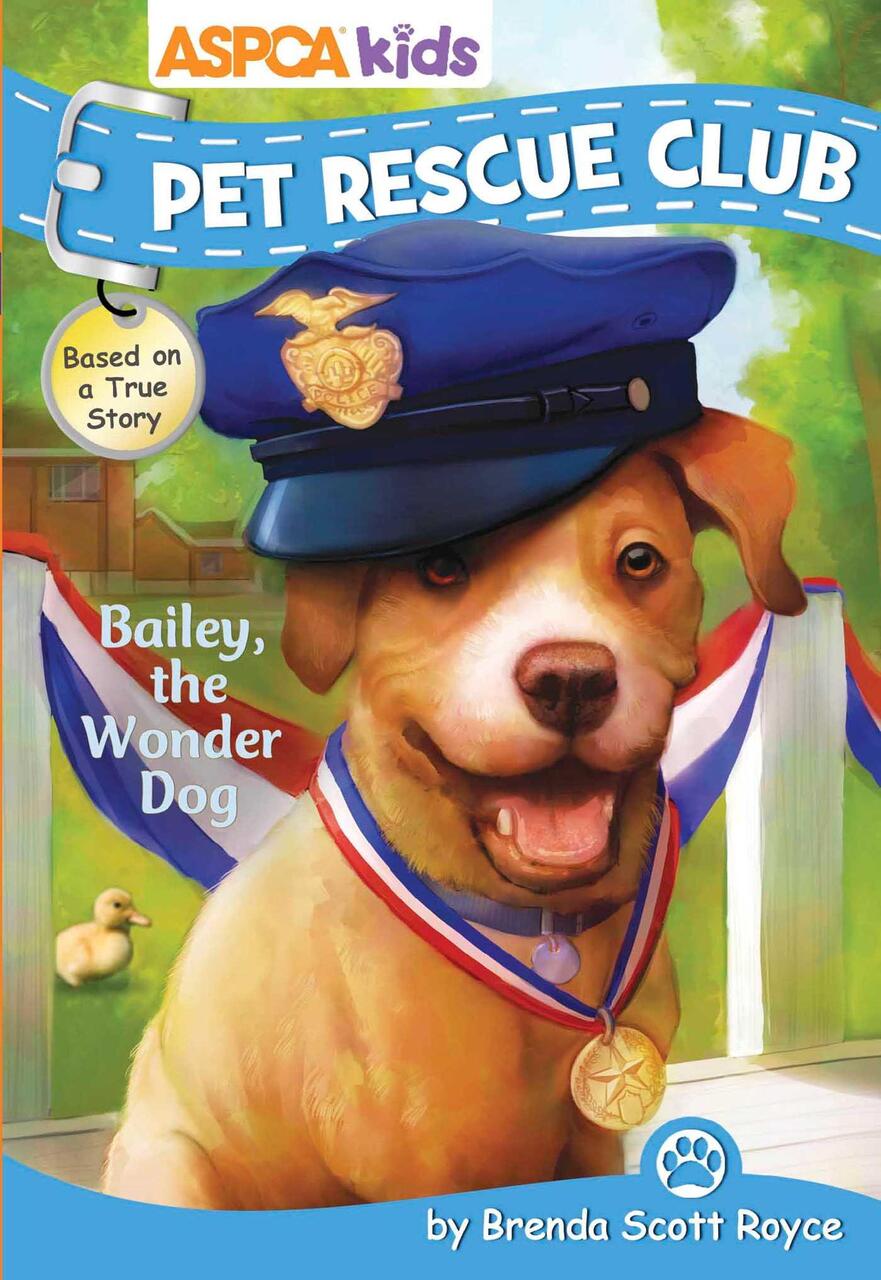 Career Day has the members of the Pet Rescue Club thinking about their futures, and Adam has decided that he wants to be a baker! Why not test out recipes with a fundraising bake sale for the Third Street Shelter? While planning for the big day, they find a sick dog behind a dumpster and bring her to the clinic. Seeing her condition makes the Pet Rescue Club work even harder to raise money at the bake sale.
The poor pup needs time and care to begin to trust people again, but soon shows that she might just be a superhero in disguise! Will the kids find Bailey the Wonder Dog a rescuer of her own?
Champion's New Shoes (ASPCA Pet Rescue Club)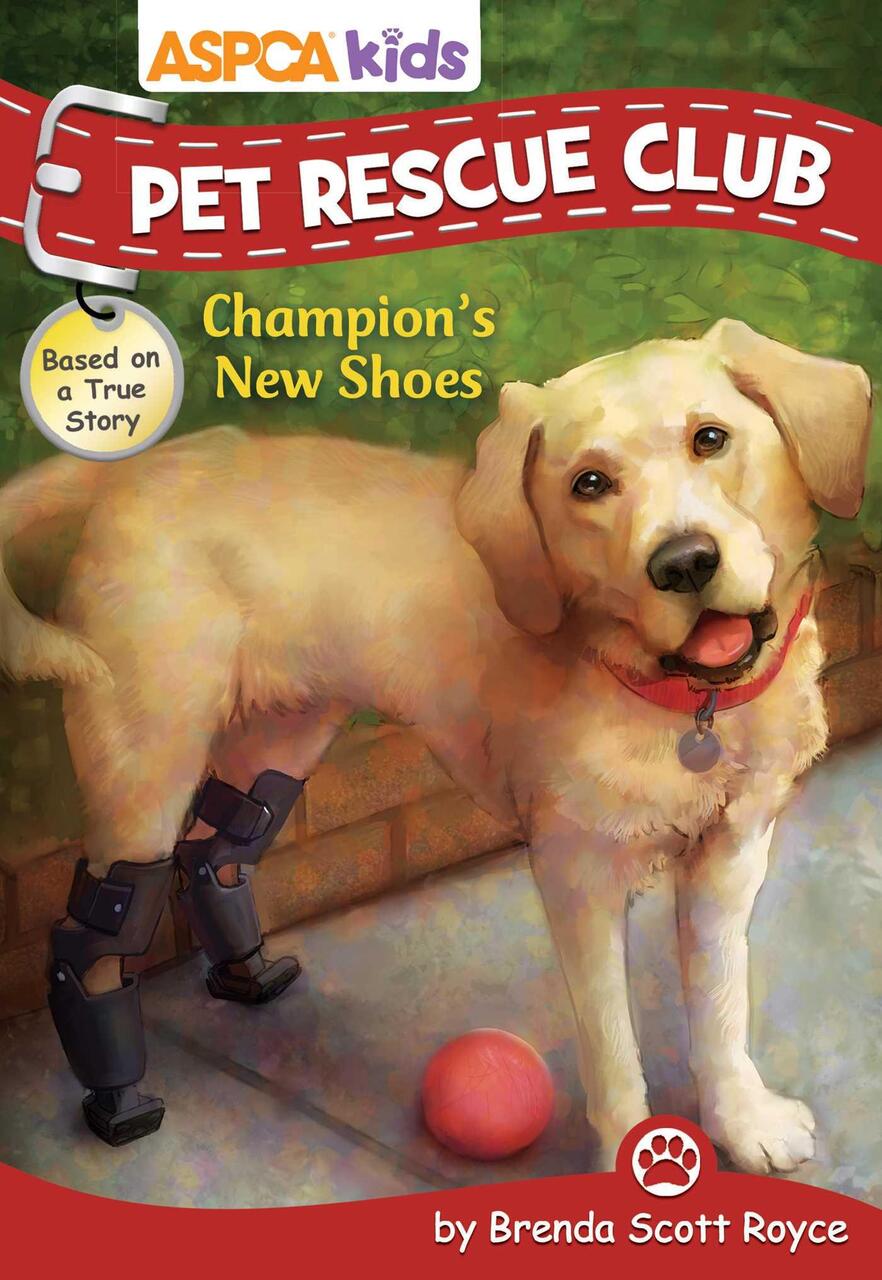 The Pet Rescue Club is planning a fundraising event at the Third Street Shelter when they get an interesting call: a neighboring town needs help with the happiest dog around, Champion. The specialty firm helping Champion get his prosthetic legs is too far away for the shelter to manage. With fittings, trainings, and physical therapy, they just can't make it work. But, of course, the Pet Rescue Club volunteers to help in anyway they can. Read along to find out how these fourth graders help out…and if Champion finds his forever home!


Horses! (Animal Planet Chapter Book)
Young readers craving information about beloved equines will find everything they want to know in Horses!, the new Animal Planet Chapter Book. Filled with more than 100 stunning photos, Horses! will explain how these beautiful animals work, play, compete, and care for their young, and how they move using their four natural gaits: walking, trotting, cantering, and galloping.
Sections also explore horse breeds, herd behavior, communication, and the interdependent relationship between people and horses. Did you know these gentle giants can read emotions on a person's face? Horses! will have readers whinnying with happiness about this popular animal subject.
Sharks! (Smithsonian Readers, Level 3)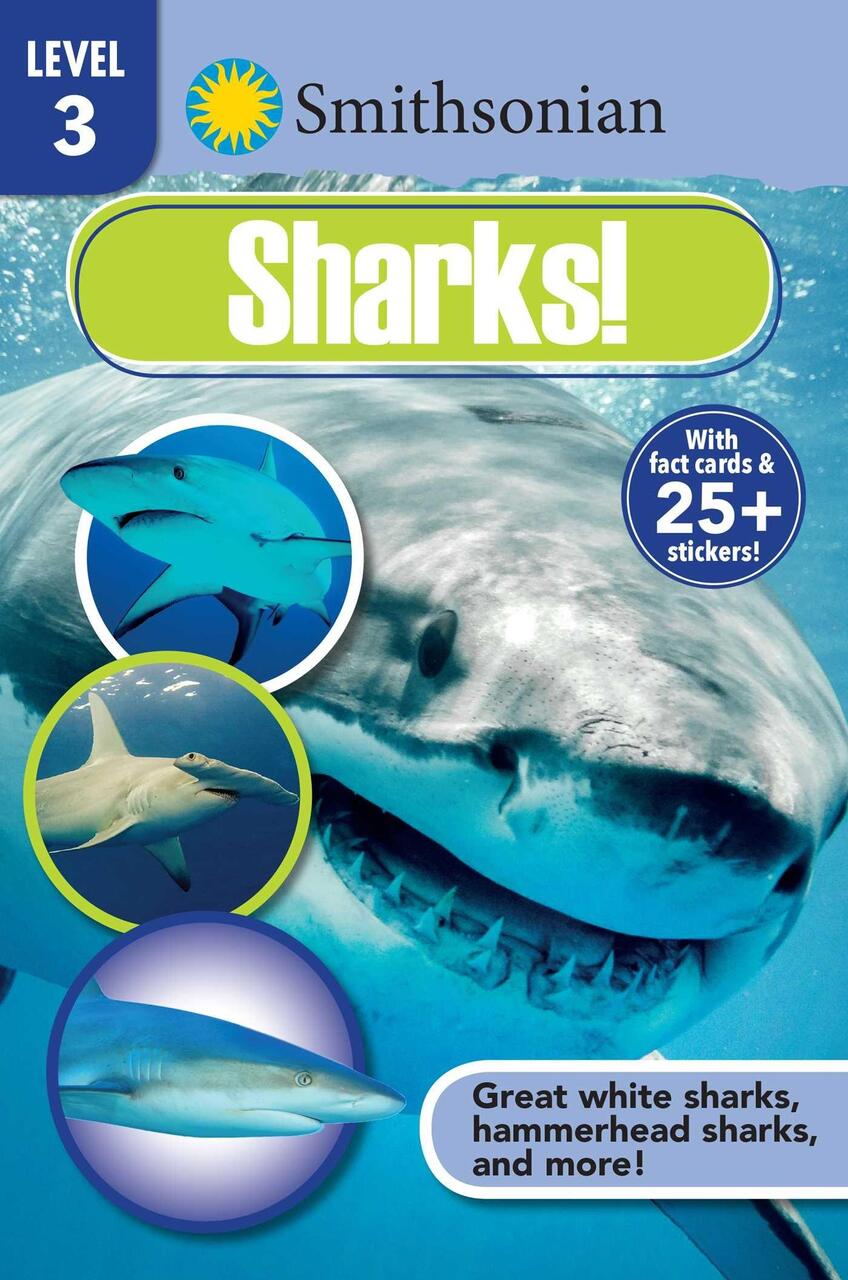 Learn to read with the Smithsonian!
From great whites to leopard sharks, children will learn about sharks while building reading skills with the carefully designed leveling structure. After reading the 32-page high-quality introduction to nonfiction, children can take a quiz that reinforces reading comprehension. Also includes 28 stickers.
"In Sharks!, Royce discusses great white, hammerhead, bonnethead, tiger, zebra, leopard, cookie-cutter, bramble, adn epaulette sharks, among others... [an] excellent choice for a classroom or library, or for individual readers interested in the topics." --Booklist
Smithsonian Readers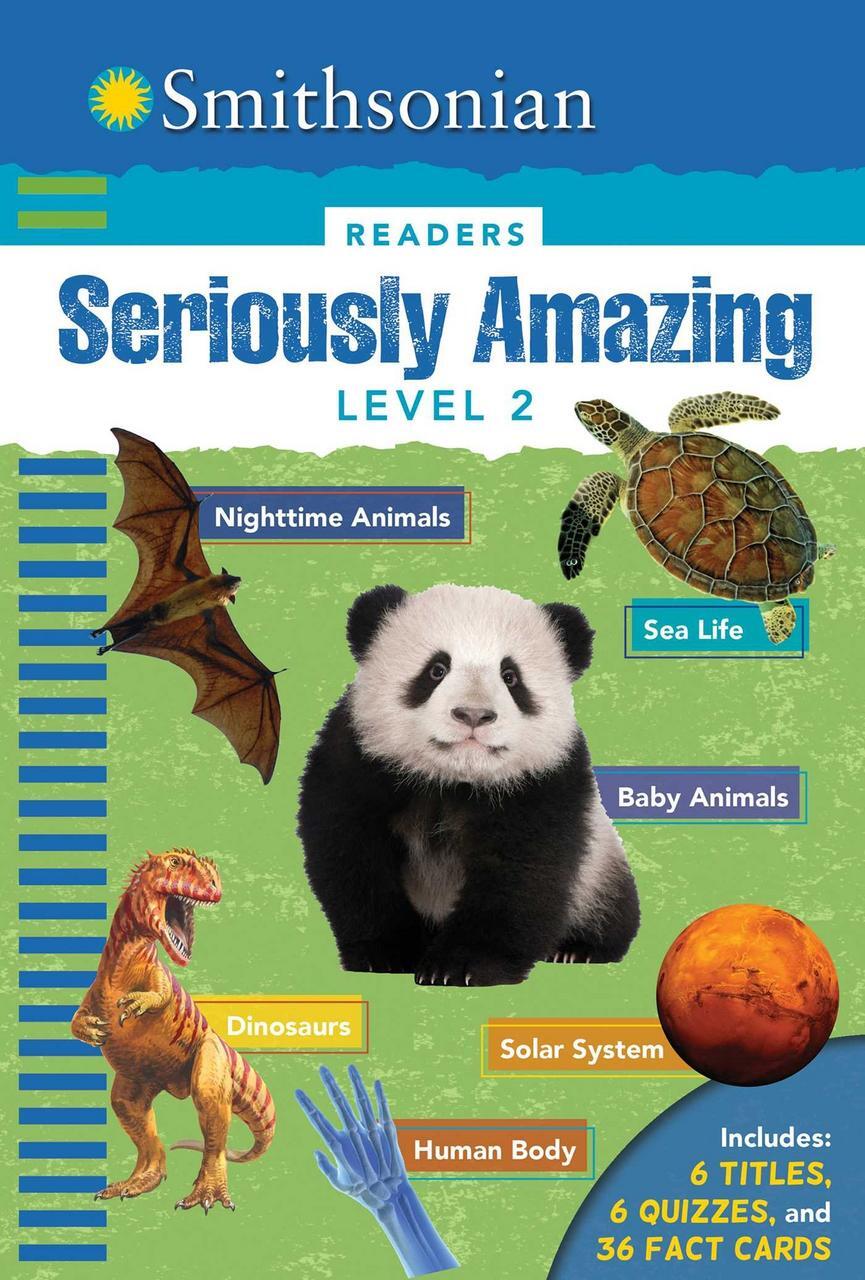 I was privileged to contribute to several volumes in the Smithsonian Readers series by Silver Dolphin Press. My first mini-books (about sharks, nocturnal animals, reptiles, and predators) appeared in these beautifully produced leveled readers. Some have been repackaged in different collections and issued as separate books. They were a blast to research, and I got to write about the wobbegong, an oddball shark I fell in love with a few years ago at a visit to the Georgia Aquarium!
Review of Seriously Amazing (Level 2):
"Part of the Smithsonian Readers series, this glossy compendium, composed of six accessible, brightly colored sections, is a kid magnet. ... Kids making their first forays into nonfiction reading or those interested in all things science will find plenty to like here." --Booklist