Pop Culture & Other Books
Once upon a time, I wrote books and essays about films, TV, movies, and more. Most of these books are out of print, but you can pick up used copies for mere pennies if you are so inclined.
Hogan's Heroes: Behind the Scenes at Stalag 13




(Renaissance Books, 1999)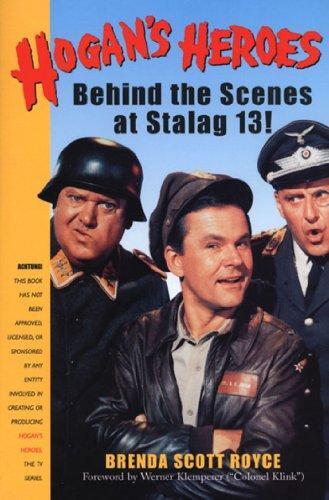 If your fondest TV memories involve the POWs of Stalag 13 cleverly outwitting their captors, Schultz stammering "I know nothing!" and Hochstetter threatening to send everyone to the Russian front, then this is the book for you. This fun and informative paperback takes you behind the scenes of the classic 1960s sitcom to reveal:
· the story behind the creation, production, and eventual cancellation of the series
· the controversy surrounding the show's unlikely premise
· interviews with many of the show's stars and crew
· biographies of the stars and supporting actors
· a detailed guide to each of the 168 episodes
· and more…
Many of the show's stars, guest performers, writers, directors, and behind-the-scenes personnel were interviewed for this book, which features a foreword by Werner Klemperer, Colonel Klink himself!
Now available in an e-book edition.
Party of Five: The Unofficial Companion




(Renaissance Books, 1998)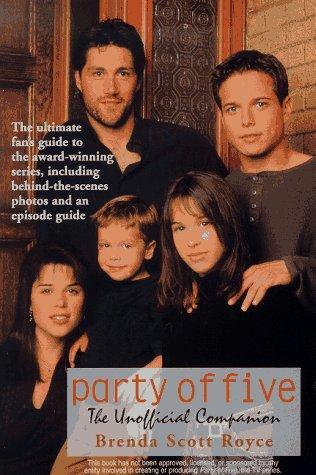 PARTY OF FIVE, the award-winning drama about five orphaned siblings trying to stay together following the tragic loss of their parents, garnered immediate critical acclaim upon its debut. Author Brenda Scott Royce, a frequent visitor to the set, takes you behind the scenes to meet the talented cast, and learn about their pre-stardom acting jobs, favorite episodes, most embarrassing moments, onscreen achievements, and offscreen adventures.
"Royce has extracted the kind of obsessive detail from set, costume and lighting designers that fellow fans will savor. Here are specific items on the menu at the Salingers' restaurant, like the curiously named Melrose Crabcakes. Here are goofy stills of the stars' early thespian efforts, like Matthew Fox in FRESHMAN DORM... Pay attention, there's a quiz at the end." —Entertainment Weekly
Perfectly Plum (Anthology)
(Edited by Leah Wilson; Ben Bella Books, 2007)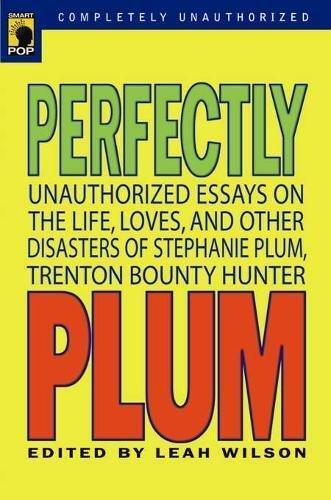 Speculating about the cultural metaphors in Janet Evanovich's wildly popular mystery series, this anthology takes a look at lingerie-buyer-turned-bounty-hunter Stephanie Plum and catalogs her bad luck with cars (she's blown up quite a few), her good luck with men, her unorthodox approach to weapon storage, and the rich tapestry of her milieu: Trenton, New Jersey, also known as The Burg.
Brenda's essay, "Gun in the Cookie Jar: A Nonviolent Approach to Fugitive Apprehension," is a tongue-in-cheek look at Steph's unorthodox bounty hunting techniques. Other contributors include J.A. Konrath, Bev Katz Rosenbaum, Keris Stainton, Shannon Swendson, Candace Havens, and Karen Kendall.
Have I Got a Guy for You




(Edited by Alix Strauss; Polka Dot Press, 2008)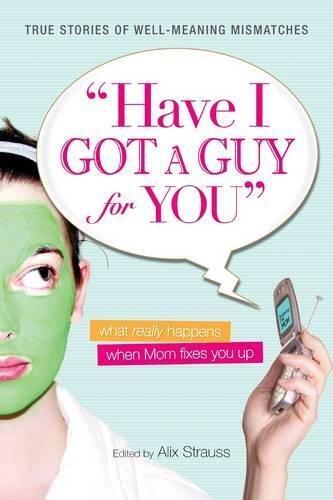 Picture this: Mom swears she's found "the one" for you, her baby girl, and you end up on the date from hell. If you've been there, done that, you'll appreciate the dating catch-22 that is Have I Got a Guy for You. In this take-no-prisoners collection of hilarious, wince-inducing true stories, you'll meet two dozen victims of Mom's well-meaning meddling and hear the unvarnished details of what they suffered through.
Brenda's essay, "Letters to Gelman," chronicles her mother's ongoing correspondence with Michael Gelman, producer of LIVE with Regis & Kathie Lee. In a series of increasingly desperate letters, Brenda's mom tries to persuade the then-single Gelman to marry her daughter – and expresses her shock and dismay when he doesn't take the bait.
Regis Philbin read several excerpts from Brenda's story in a hilarious 2007 segment of Regis and Kelly.